Pick & Pack Services
Looking for Pick & Pack services in New Jersey?
3PL Value-Added Services
GOH
Cross Docking
Distribution
E-Commerce Fulfillment
Order Fulfillment
Pick & Pack
Shipping / Receiving
Trucking / Drayage
Warehousing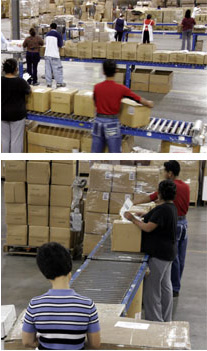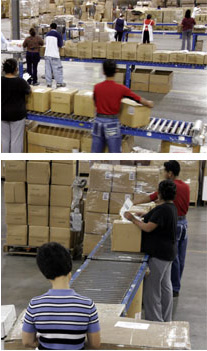 3PL value-added logistics services can be a cost effective strategy for large and small businesses in New Jersey. Glenway specializes in 3rd party fulfillment and warehousing.
Pick & Pack Services
Glenway Distribution can help you with your pick and pack fulfillment needs. The pick & pack service is flexible for large and small volumes customers. Pick & pack services can be setup for ongoing fulfillment or a one time project.
Pick & Pack services are one of Glenway's most popular value-added logistics fulfillment services. Our Pick & Pack fulfillment services include but are not limited to taking ordered goods out of warehouse stock and packing and shipping them to the end customer.
Need Flexibility in Pick & Packing?
Individual order fulfillment by picking products from the warehouse and packing for customer shipment
Breaking down pallets for shipment of individual cases
Picking and Re-packing cartons or pallets to meet customer requirements.
Large and small volume customers
Warehousing & Distribution
Store your products until they are ready for delivery at Glenway's 427,000 square foot warehouse. Use Pick & Pack fulfillment services for direct deliveries to your clients.

From Port  to Warehouse to Customer