Security
Glenway Will Protect Your Assets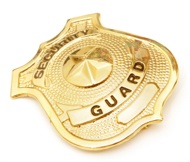 Securing your merchandise is our primary goal.

To achieve this goal, Glenway has designed a state-of-the-art security system to ensure the safety of your merchandise 24 hours a day, 7 days a week, 365 days per year.
Inside of our secure facility, we utilize strict loss prevention procedures which includes tracking merchandise received, stored and distributed via our Bar Coding Systems and Inventory Monitoring and Reporting Systems.
Outside of our warehouse facility, we maintain a superior level of security by utilizing proper transporting procedures and following Port Check Safety Protocols.
Additional Security Measures
Gated, Guarded yard with 200 container storage capacity
24-Hour Security
UL-Rated Alarm System
Early Suppression Fast Response (ESFR) Sprinkler System
All of our clients can rest assured that their products are secure under our watch and care.


From Port  to Warehouse to Customer