Trucking / Drayage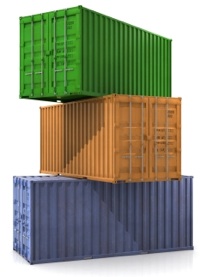 Transportation services are part of Glenway Distribution's logistic solutions for product transport, storage and distribution. Trucking and drayage services make up Glenway's transportation services.
When transport is combined with our cross docking, warehousing, fulfillment and value added services and your containers and product are tracked by our inventory management system a complete and efficient distribution solution can be achieved.
Trucking Distribution Services
Glenway primarily utilizes our in-house trucking operation to pick up and deliver your merchandise. We are also partnered with independent transportation providers to satisfy your company's transport needs. Click here for a complete list of trucking services.
Port Drayage Services
Should you require container pick-ups at metro New York and New Jersey ports, Glenway is your trucking solution. We can pick up containers of any size and transport them to our warehouse facility. Click here for more about our port drayage services. 

Glenway can review all your shipping alternatives and provide you with the best solution for your local, national or international shipments.

From Port  to Warehouse to Customer