Glenway Distribution
Logistics, Warehousing, & Distribution
Glenway Distribution is New Jersey's premier logistics, warehousing and distribution facility. We provide our clients with superior service to satisfy their transportation, storage and distribution needs.
Our competitive rates and excellent customer service guarantee our client's merchandise is securely stored and professionally transported.
Glenway the
Green

Way
Saving Energy and Eco-friendly initiatives for our green 3PL facility.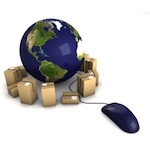 Value Added Services
Glenway also offers value-added services including pick-and-pack, product assembly, quality control inspections, inventory management, returns processing, Garments on Hangers (GOH), and management reporting.
Our superior service and attention to customer care solidifies us as the clear choice for your company's logistics, warehouse and distribution needs.
Logistics, Warehousing and Distribution Services customized to satisfy your company's needs.

From Port  to Warehouse to Customer