Garments on Hanger
Distribution Services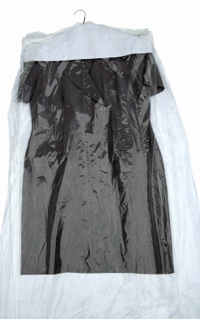 Garments on Hanger (GOH) Distribution Services are available for the transport of apparel. The Glenway Distribution warehouse and GOH facility is based in New Jersey close to NY/NJ ports. We provide GOH special services and GOH trucking transport capability (a rack system built into the truck).
G.O.H. Distribution Services
Garment Pick-Up from the clothing manufacturing plant
GOH Special Services include bagging services and sorting by size, color or style
GOH Container Packing into sea containers or aircraft containers
Distribution of GOH to retail warehouses or stores
Why use GOH Transport Services?
Cost Effective * Speed * Quality * Eco-Friendly
Goods on hangers is recommended for businesses looking for the quick distribution of clothing. G.O.H. handling speeds up the distribution process by minimizing the need to pack and un-pack.
For high quality or designer apparel, G.O.H. handling offers a solution that protects clothing from unnecessary handling, reduces creases, wrinkles and can eliminate the need for ironing at the retail destination.
Garments-on-Hangers is both cost effective and earth friendly by eliminating the need for transport packers, retail store hangers and transport boxes.
Glenway will review GOH alternatives and provide you with the best solution for your local, national or international shipments.
GOH Distribution Services customized to satisfy your company's needs.

From Port  to Warehouse to Customer