Warehouse Facility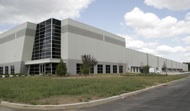 Glenway's warehousing facility, centrally located off the New Jersey Turnpike's Exit 8A Business Corridor, is the largest single 3PL facility in the greater New Jersey region.
Our state-of-the-art warehouse facility was custom built in 2005 to accommodate our expanding business and meet the demands of our growing clientele.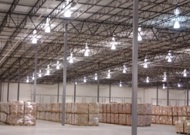 Our 427,000 square foot warehouse facility offers custom pallet and bulk storage systems in a climate-controlled storage space.  Our modern sprinkler system and 24-hour security system reinforce our safety and security goals.

For directions to the warehouse facility click here.

Our warehouse facility was designed to be the most environmentally friendly and energy efficient warehouse in the region while maintaining our position as a dependable and affordable warehousing solution.
Check out our Glenway The GREEN Way page to see what eco-friendly initiatives we've implemented.
3PL Warehouse Facility Services
As a third party logistics provider we offer quality warehouse, value added services, transportation and distribution solutions. 3PL services include racking, stacking, shrink wrapping, pick-pack, repackaging, e-commerce fulfillment, inventory control and much more.

From Port  to Warehouse to Customer