What's New
More about Glenway
Directions

Experience

Green

What's New


Glenway continues to expand its logistics, warehousing, and distribution services to meet the wide-ranging business needs of our customers all over the greater New Jersey and New York region.
Following is a time-line of some of our warehouse expansion, distribution services and business initiatives.

Cross Docking Services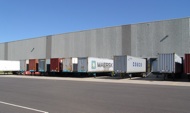 – Our cross docking services have become increasingly popular as businesses discover the advantages of moving product quickly from port to customer and bypassing the need to warehouse.

Drayage Services – include pick up, local/nationwide delivery and discounted programs with transportation partners.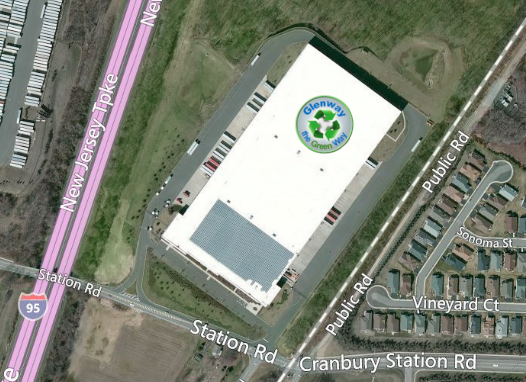 Glenway installs solar panels on the warehouse facility in 2011 and offers clients a view of the live feed of the reduced carbon footprint.

July 2011 Glenway Distribution celebrates our 10th anniversary.

January 2011 – Glenway the GREEN Way – Updates to Glenway's green initiatives.

May 2010 – Glenway Distribution announces membership with Manta.
March 2009 – www.GlenwayDistribution.com website re launched
Our redesigned website highlights our new services, new facility and new opportunities to grow your business.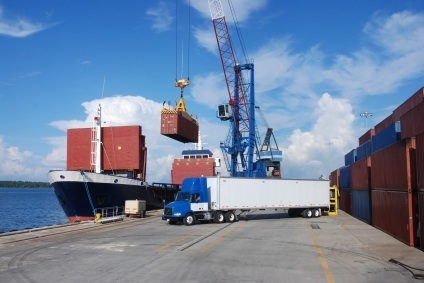 July 2008 – Drayage Service Certified
In addition to the wide range of warehouse and distribution services, drayage services are now available to you wherein your containers are picked up at any New Jersey or New York Ports and transported to our warehouse or the destination of your choice.
Glenway Distribution Relocates to the new facility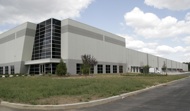 In January 2006 Glenway Distribution relocates from Edison to Cranbury and into the newly-constructed, eco-friendly warehouse facility is centrally located off the New Jersey Turnpike's Exit 8A Business Corridor. 
Construction begins on our state-of-the-art, eco-friendly warehouse in 2005

Our ever-expanding business forced us to begin planning another relocation of our operations to a larger facility.
We finalized our plans to relocate the company's operations to a newly-constructed, state-of-the-art, environmentally-friendly facility in Cranbury, New Jersey..
This 427,000 square foot  facility is fully-equipped with the latest environmentally and eco-friendly features as well as 24-hour security and a premium network of management and information technology operations.
Glenway Distribution founded in July of 2001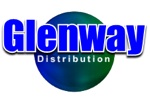 Glenway opened for business in 2001 out of its facility located at 32 Brunswick Avenue, Edison, New Jersey.  Immediate success forced us to operate out of an additional building located at 60 Brunswick Avenue, Edison, New Jersey.
Logistics, Warehousing and Distribution Services customized to satisfy your company's needs.

From Port  to Warehouse to Customer