Third Party Logistics (3PL) in NJ
Looking for a 3PL company in New Jersey?
Glenway Distribution's warehouse is is the largest single 3PL facility in the greater New Jersey region.
3PL Value-Added Services
GOH
Cross Docking
Distribution
E-Commerce Fulfillment
Order Fulfillment
Pick & Pack
Shipping / Receiving
Trucking / Drayage
Warehousing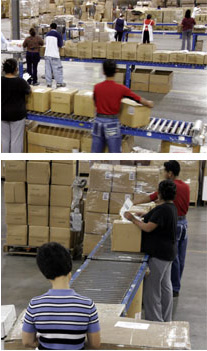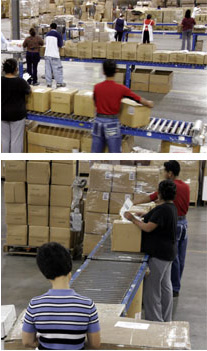 3PL Services
Glenway Distribution has a solution for all your fulfillment needs.
Each of our client's have unique fulfillment needs requiring our 3PL services. Whether fulfillment orders need to be individually picked, bagged, tagged and re-packaged for distribution, Glenway coordinates the process to fulfill your orders.
In the case of distribution emergencies, Glenway is close to NJ/NY ports and has the experience to step in to expedite one or more value added services and for order fulfillment.
Experienced staff are trained for process control and attention to detail. The warehouse was designed to enable the quick
Warehousing & Distribution
Our warehouse is always available for longer term fulfillment needs. Store your products until they are ready for delivery at Glenway's 427,000 square foot warehouse. Use Pick & Pack fulfillment services for direct deliveries to your clients.
Logistics, Warehousing and Distribution Services customized to satisfy your company's needs.

From Port  to Warehouse to Customer