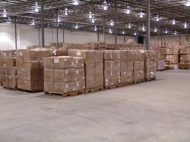 Glenway's climate-controlled, eco-friendly warehouse, conveniently located off the New Jersey Turnpike, can accommodate merchandise loads of any size. Our state-of-the-art warehouse offers many receiving and storage services designed to meet the individual needs of YOUR company.
Warehouse Receiving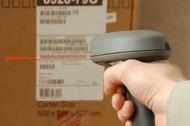 Glenway's warehouse receiving services will unload, track, and inspect cartons or pallets and manage inventory while providing quality control inspections.
Our warehouse is "RF capable". Items received are scanned and an inventory list generated to provide an accurate snapshot of the inventory received.
Our warehouse is registered with the U.S Food and Drug Administration (FDA) which allows us to receive MOST types of merchandise including canned and dried foods. Hazardous materials are not permitted.
Warehouse Storage Solutions
Glenway can manage all of your pallet & bulk storage needs. Glenway is capable of accomodating merchandise of all shapes and sizes with our 24,000 racked pallet positions.
Glenway offers cross-docking service as well as short-term and long-term storage with no mimimun or maximum time frame requirement.
Glenway provides secure storage for your merchandise with our 24/7 warehouse security system.
Warehousing and Inventory Management services can be extended to include distribution services such as order fulfillment, cross docking, e-commerce and shipping.